2023 | Q3 Report – Incident Reports, Major CVEs & Threat Intel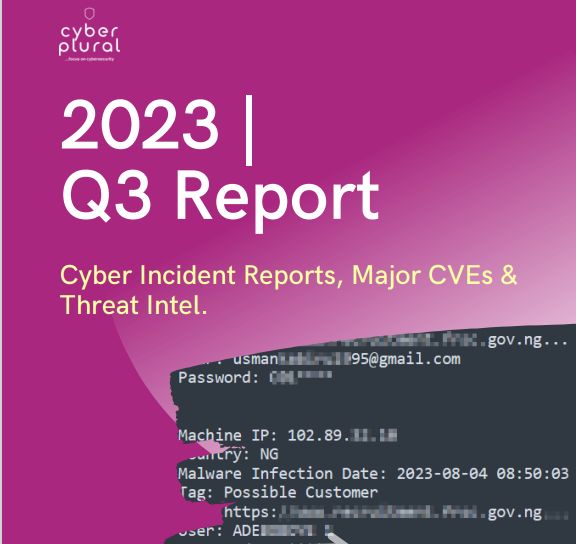 Stay updated on the latest cyber threats and incidents in Nigeria and globally with CyberPlural 's Q3 2023 quarterly report. The report covers critical CVEs, threat intelligence, and major cyber incidents that occurred during the quarter. It also provides recommendations on how to improve cybersecurity posture and protect against cyber threats.
Key topics discussed in the report include the ALPHV ransomware group's targeting of Nigerian companies, the Anonymous Sudan hacktivist group's DDoS attacks on Nigeria's vital information systems, and the Info stealer malware's infection of many #Nigerian organizations and theft of sensitive data.
Don't miss out on this valuable resource for staying informed and proactive in the fight against cyber threats. Check out CyberPlural 's Q3 2023 quarterly report now!