CyberPlural Annual Report 2022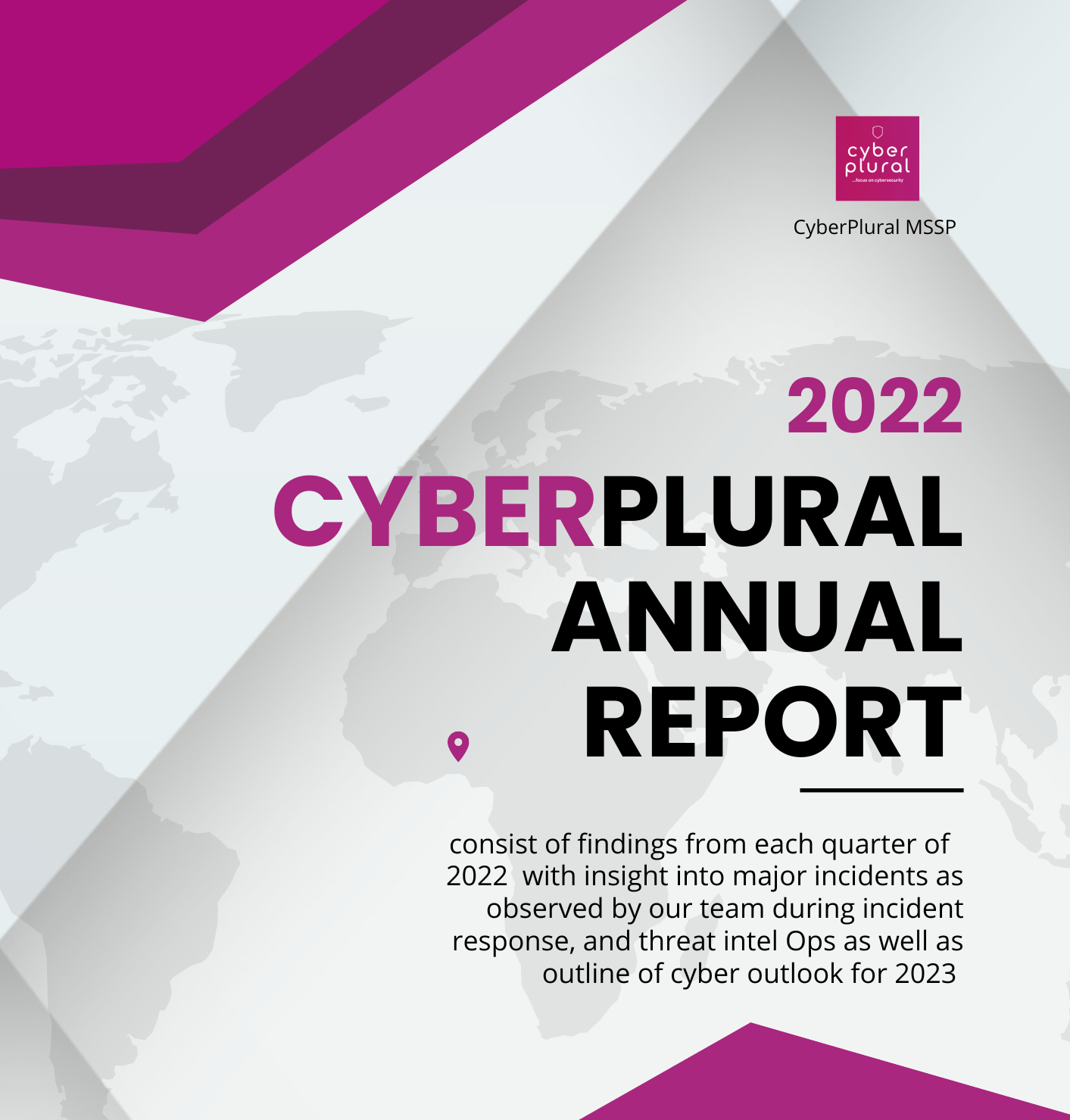 We started into the year by providing quarterly reports of what was happening with the cyber threat landscape based on what we are seeing across the globe. And those happening within Nigeria's cyberspace as observed based on threat intelligence, incident response, and proactive monitoring activities from environments leveraging CyberPlural MSSP.
We did not relent as we move up into the year, and now we are ending it with the CyberPlural Annual Report that brings together these findings and how they can be leveraged going into the new year of 2023.
The CyberPlural Annual Report 2022 consists of findings from each quarter of the year with insight into major incidents as observed by our team during incident response, and threat intel Ops as well as outlines of the cyber outlook for 2023.