2023 | Q1 Report – Incident reports, Major CVEs & Threat Intel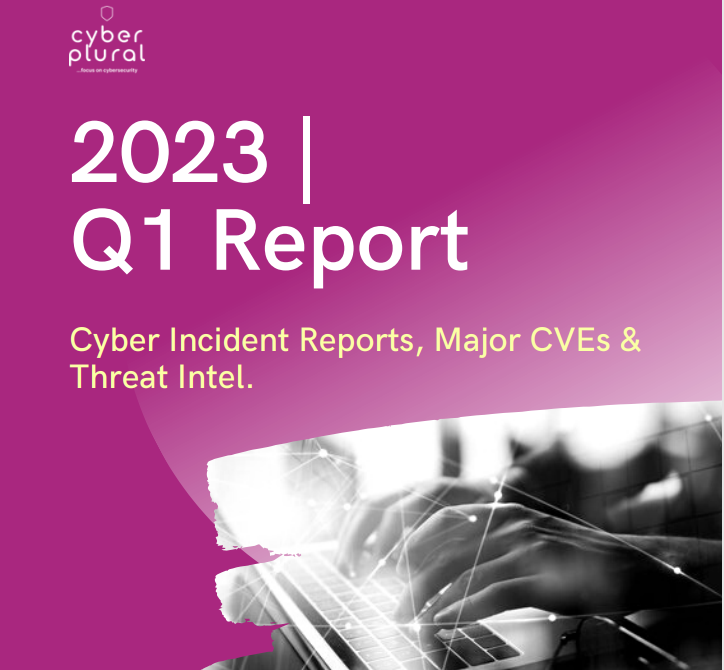 Here is our 2023 Q1 Report speaking to incident reports, major CVEs and threat intel as captured in the first 3 months of 2023.
Capturing cyber threat predictions towards the buildup of the 2023 general #elections as observed; to threat #intelligence Ops revealing credential exposure and data leakage in #Nigeria.
Enjoy the read!
#BeProactice #CyberPluralMSSP